Rise for climate Belgium is a non-partisan citizens' collective. It lobbies the Belgian government and the European institutions to take urgent and radical measures to fight against the causes and consequences of climate change.
Water went public in the United States on 7 December 2020 and droughts exacerbated by climate change and billions of people suffering from water shortages are of interest to speculators around the world. They will be able to take advantage of the explosion in demand and the scarcity of water to raise prices.
At the European level, water is considered as an economic good that should be accessible at an "affordable" price like energy…
The Agora of the Inhabitants of the Earth, an international network fighting against water privatisation (co-founded by Riccardo Petrella) and elected representatives are currently fighting to defend the right to water for all and as a global public good.
Actions will take place in Brussels, Paris, Rome and Montreal (during the COP 15 on biodiversity) between 7 and 15 December.
In Brussels, join us from 11am in front of the European Parliament, Place du Luxembourg.
Together citizens, NGOs, artists and European elected representatives, we will be stronger!
If you work, you can come even at 12:00 because from 12:45 we will join Schuman to accompany the statue of Spoliation (creation of Bernard Tirtiaux) and many artists who will express themselves, sing for the right to water (the actor and author Pietro Pizzuti, the harpist Maria Palatine…)
With the support of the North-South Forum, Rise for Climate, CNCD-11.11.11, Pour Press, Attac Brussels 2, Espirito Mundo
The complete file here
https://agora-humanite.org/dossier-manifestations-liberons-leau-de-la-bourse/
The Facebook event https://m.facebook.com/events/512369204158692
From Europe to the deep Amazon, let's defend the peoples, the climate and biodiversity! 4/09 - 16h - Brussels Central station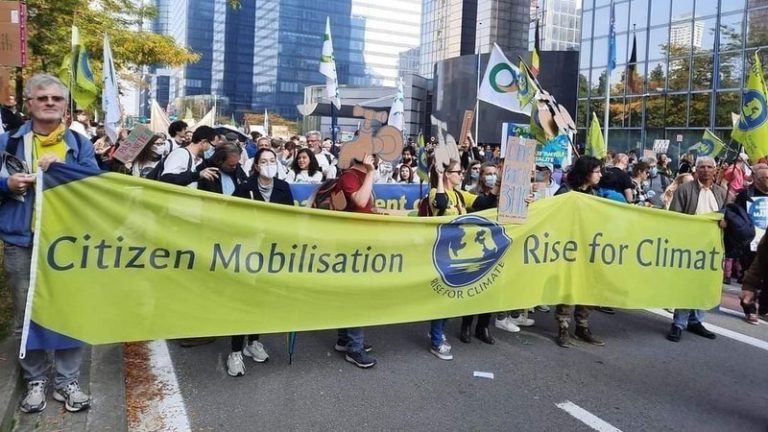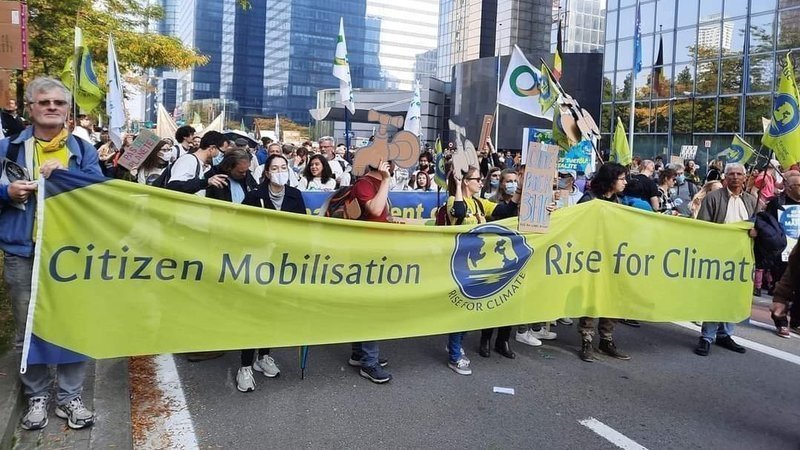 Demonstration to make governments face up to their responsibilities from the start of the school year on Sunday 4 September 4 p.m. Brussels Central Station.
This summer in Europe as everywhere in the world, heat waves, fires, intense rains and droughts are increasing due to the disruption climate, killing thousands of people, destroying forests, habitats, farming lands, causing water shortages…
In the meantime, the exploitation of fossil fuels and carbon emissions C02 continue to rise, despite warnings from scientists and political promises! This Sunday, September 4, the eve of World Amazon Day, we welcome Brazilian activist Angela Mendes, daughter of militant trade unionist assassinated Chico Mendes and representative of the Alliance of the peoples of the Forest.
Gathering of Rise For Climate in partnership with the Brazilian association Espirito Mundo and Tuiniersforumdesjardiniers.be representing 27 citizen collectives defending natural spaces in Brussels
Event FB : Here
Act for the climate - 17.30 pm - 23/06 - Brussels
The 27 Heads of State and Government will meet for the European Council. Let's take advantage of their presence to send them this message:
Get out of fossil fuels and accelerate the transition to renewable energies accessible to all
Helping the victims of climate change
The meeting is at the Rond-Point Schuman at 5.30 pm!
Come and join us!
Meeting point : Rond-Point Schuman at 5.30pm – 23 June
FB Event : Here
Bye Bye, ECT - Rex. Action 17 May - 11h - 12h30 - Brussels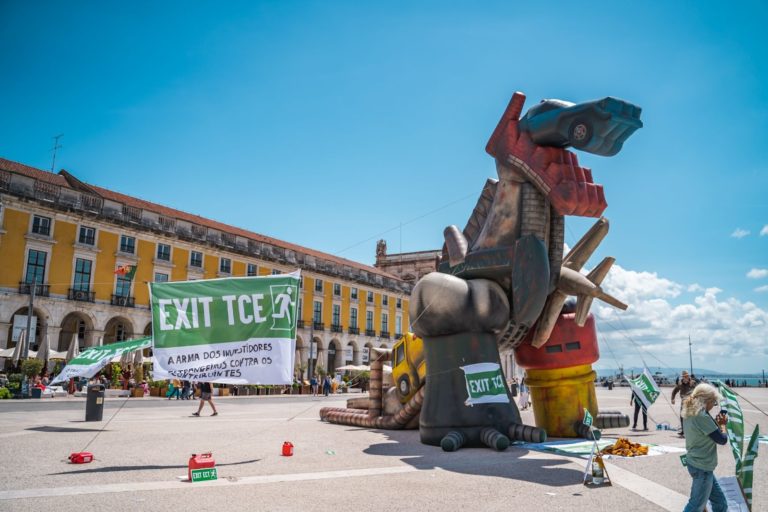 The giant dinosaur "ECT-Rex" will invade Brussels on 17 May, before the conference on the Energy Charter Treaty (ECT) in June which will decide its future.

ECT-Rex will face determined climate activists demanding that EU countries withdraw from this 'prehistoric' treaty which allows fossil fuel companies to sue governments that take measures to reduce CO2 emissions.

Join us to witness this decisive confrontation for Europe's energy transition!
Where ? Schuman place – 11h – 17 May
Event FB : Here


Week of action for the recognition of ecocide. From March 20 to 25, 2022.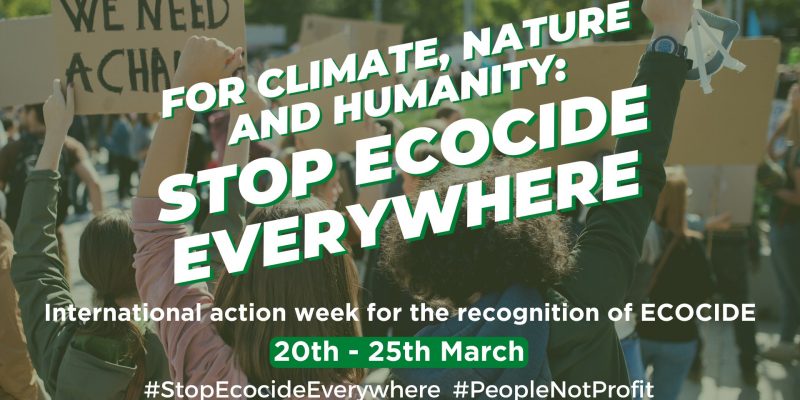 Let's mobilize for the recognition of the ecocide!
Massive deforestation, overfishing, various types of soil and water pollution, deep-sea mining, hydraulic fracturing, radioactive contamination… We all have these images of destruction in mind.
These ecocides, committed repeatedly for decades, have created the climatic and ecological emergency we are facing today.
However, to this day, this destruction is still not illegal!
Those responsible for ecocide are only fined civilly. However, if ecocide were recognized as a crime in our legal systems (international, European and national law), it would be an additional tool to help stop the destruction of nature, and to deter and punish decision makers.
By sanctioning and dissuading those responsible. This would also encourage companies and governments to adopt a more respectful way of operating for nature and humanity.
It is time to change the national, European and international rules and protect our Earth!
We cannot rely on non-binding governmental agreements such as the COP. As the European Union prepares to revise its environmental criminal law, we, as citizens, must continue to push to force the European institutions to recognize ecocide and protect living things.
Join us for our march 20/03 at 12h30 - Luxembourg place in Brussels
We call you to a big mobilization for the climate, the living, the forests, the soils, the water, and against ecocides, on Sunday March 20th, in Brussels, everywhere in Europe and in the world.
This action will also be held in the context of a week of actions for the right to water on March 22 and the global climate strike of Fridays for Future on March 25.
Sign up on our Facebook page HERE –  Sign the petition – Talk about it 
Contact
riseforclimatebelgium@gmail.com
0032 499.43.93.50
You can also visit the website dedicated to End Ecocide Belgium
20/03/22 - March for recognition of ecocide
#StopEcocideEverywhere
#RecognizeEcocideNow
The objective of the March 2022 mobilization against ecocide is to keep the pressure on EU leaders and institutions to recognize the crime of ecocide.
When ? Where ? 12h30 – Luxembourg place –  Brussels
Event Here
22/03/22 - Action for the right to water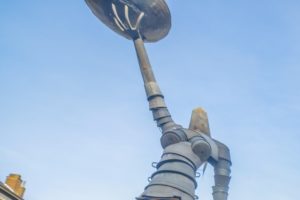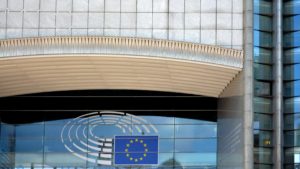 24/03/22 - The EU must recognize ecocide now
25/03/22 - Not for profit
This global strike will focus on #PeopleNotProfit. The climate struggle is a class struggle. For years, the ruling class, (especially Northern corporations and governments) have wielded power to destroy the earth and its occupants without remorse.
They have deliberately sacrificed the ecosystems and peoples of the South in the name of their so-called "development" and eternal "economic growth".
We refuse to be part of this system and we strike again, in all countries of the world.
Practical details will be announced soon!
Event Here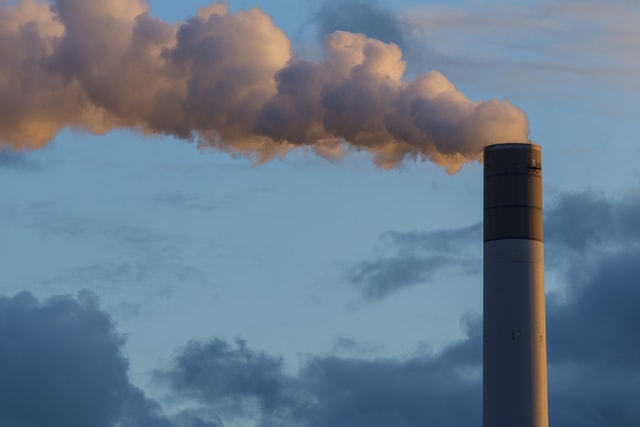 #StopEcocideEverywhere
#RecognizeEcocideNow